925 Sterling Silver Black Cubic Zirconia CZ Fleur De Lis Flower Mens Ring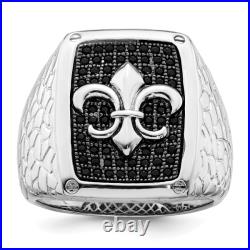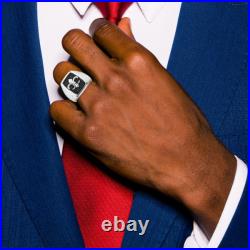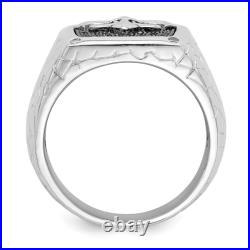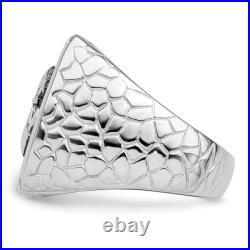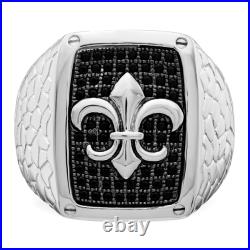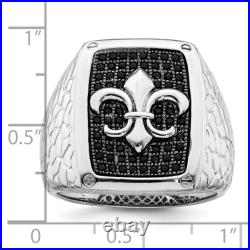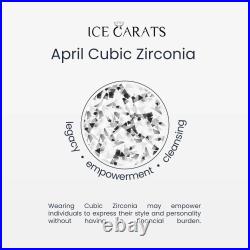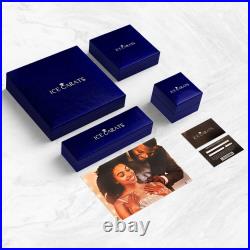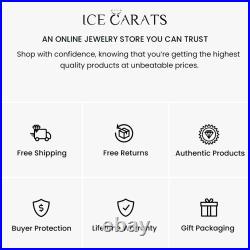 Introducing our exquisite 925 sterling silver ring, designed for her with utmost elegance and style. This stunning piece features a captivating fleur de lis flower adorned with 62 black cubic zirconia stones, creating a mesmerizing contrast against the silver backdrop. Crafted to perfection, this fashion-forward ring is a must-have for men who appreciate themed jewelry and want to make a bold fashion statement. The high-quality cz stones and the durable sterling silver ensure long-lasting brilliance and shine.
Elevate your style with this cz fleur de lis ring, perfect for both casual and formal occasions. Explore our wide range of men's jewelry and discover the allure of silver rings.
This black cz ring with its intricate design and impeccable craftsmanship is a testament to your unique taste and individuality. Embrace the charm of the fleur de lis with this ring designed exclusively for men. Made with 925 sterling silver and embellished with cubic zirconia, this sterling silver ring is a true symbol of luxury and sophistication.
Shop now and indulge in the world of fashion jewelry and men's fashion accessories.