Absolute Sterling Silver Cubic Zirconia Baguette Heart-Shaped Ring. Size 6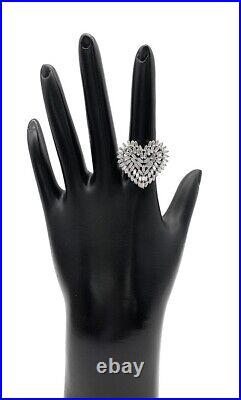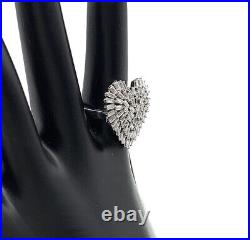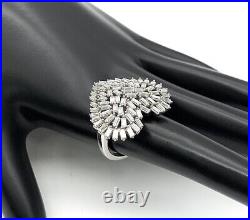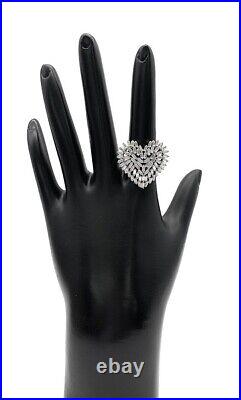 This exquisite ring is crafted from high-quality sterling silver, known for its brilliant shine and durability. The centerpiece of this ring is a heart-shaped design, symbolizing love and affection. Unlike traditional heart shapes, this one features a unique twist with the use of baguette-cut cubic zirconia stones. These stones are meticulously set within the heart's outline, creating a dazzling and contemporary look. The cubic zirconia stones used in this ring are of exceptional quality, exhibiting exceptional clarity and sparkle.
They mimic the appearance of real diamonds, adding a touch of luxury to this piece. The baguette-cut stones are arranged in a pave setting, ensuring that they catch and reflect light from every angle. With a size 6, this ring is designed to comfortably fit most ring fingers. It strikes a balance between being noticeable and elegant, making it suitable for various occasions, from daily wear to special events.
The design is versatile enough to complement a wide range of outfits, from casual to formal. Whether you're looking to treat yourself or searching for a heartfelt gift for a loved one, this Absolute Sterling Silver Cubic Zirconia Baguette Heart-Shaped Ring, Size 6, is an ideal choice. It's a symbol of love and beauty that adds a touch of sophistication and glamour to any jewelry collection. This assurance is meant to instill trust in the customers about the quality of the products they are purchasing.
The item must be in its original brand-new condition with its original packaging for the return to be processed. They are closed during the weekends.